Army of Me, Limited Edition Print
Regular price
Sale price
$30.00 USD
Unit price
per
Sale
Sold out
Archival limited edition print of Army of Me by Sarah Soward. The story of how this piece came to be is below the item description because it's a little longer than my usual.
Size(s) available: 5x7 inches (matted) and 8x10 inches (not matted)
Edition size for 5x7: 100
Edition size for 8x10: 25
Prints and mats are sized to fit standard frames (i.e. 5x7, 8x10).
Prints will be shipped flat.
Each print is signed and numbered by the artist. These are printed on Fuji Crystal Archive professional-grade paper with a matte finish. 
Please keep fine art and prints out of direct sunlight and UV light. 
The story:
Army of Me is an homage to a huge bull elephant who engaged a stand off with our group's vans in Kenya. The sun was setting, and that meant the wildlife sanctuary we were visiting was closing. Everyone had to be out the gate by sunset to avoid getting fined—or worse. Between us and the exit were herds of elephants meandering across the road. I don't know if we got too close to a herd or just too close to this guy, but stomped to a halt in the road in front of us, postured, dared and threatened us by swinging his ears, tusks, and trunk. He swayed from side to side and occasionally rumbled or stomped at us. The sun kept getting lower. More elephants kept crossing behind him. He stood firm and there was nothing we could do about it—except take photos and laugh nervously.
Finally, all of the elephants behind him crossed the road. He gave one last head swing and trunk flare before putting his ears away and walking off the road after the others. There was a sliver of sun still visible when we sped out through the gates.

The colors used in this were inspired by that stand off. The African elephant was painted with the lilacs, purples, oranges, and russet colors of the sky. The blackness of night is slowly encroaching and only a small light patch remains.
Materials

Fuji Crystal Archive professional-grade paper with a matte finish.
Care Instructions

Display your artwork out of direct sunlight in a dry location and enjoy!

When handling artwork, make sure your hands are clean and hold it from the sides, back, or a display mechanism if one is attached (like a frame or mat on paintings and prints, and a base on a sculpture).
_____
Please keep artwork and prints out of direct sunlight.

Please do not get artwork wet.

Refrain from touching the surface of artwork. The oils from skin can discolor or damage artwork.
Shipping & Returns

Shipping

Free shipping is available for original artwork and limited edition prints shipped within the contiguous United States.

All print-on-demand shipments will have a shipping charge added based on their size and weight. These ship directly to you from my printing partners located in the U.S., Europe, Mexico, and more!

For more shipping details, visit the full shipping page.

Returns and Exchanges

I want you to be happy with your purchase. Please contact me right away if you would like to make a return.

For my full Return Policy, please visit this page.
Share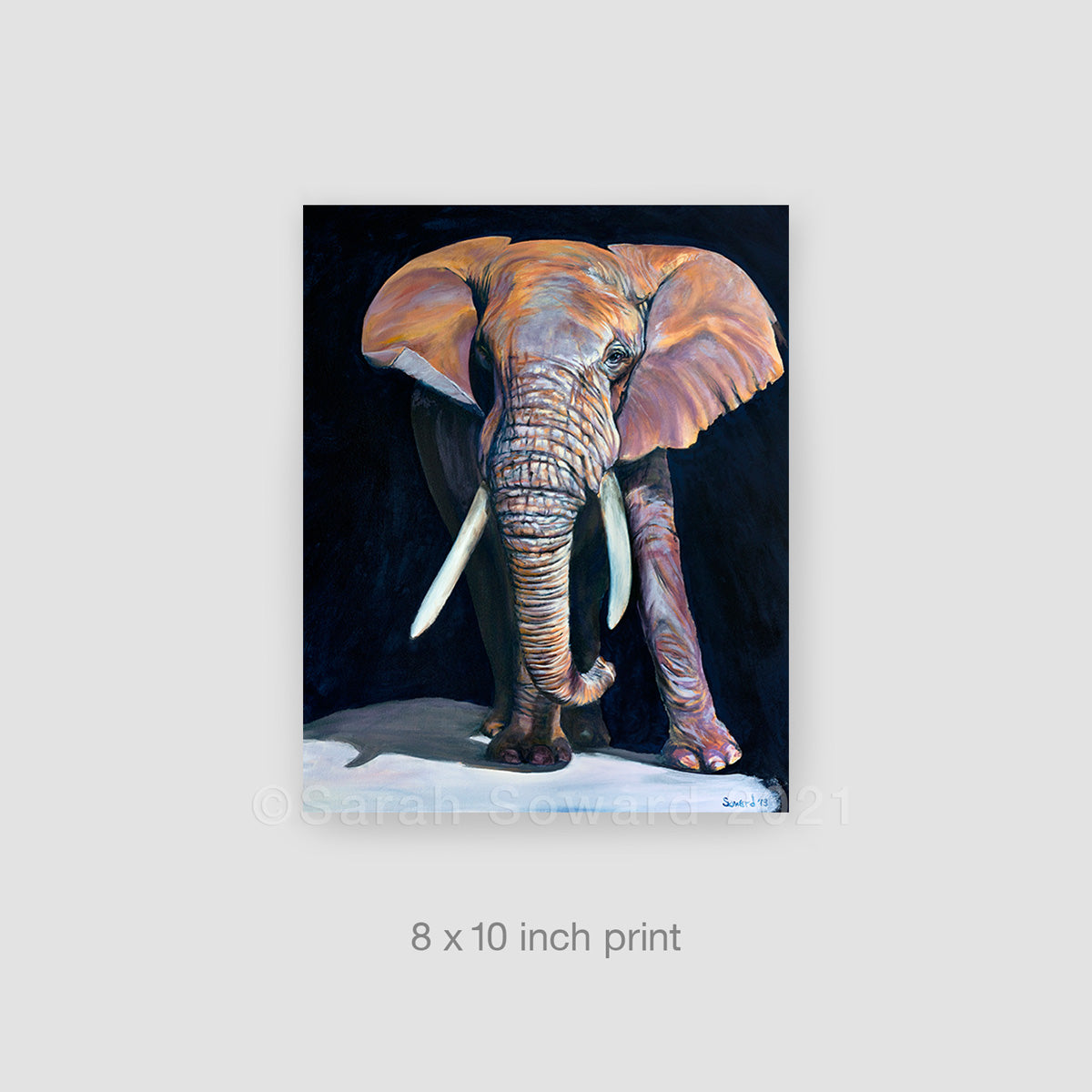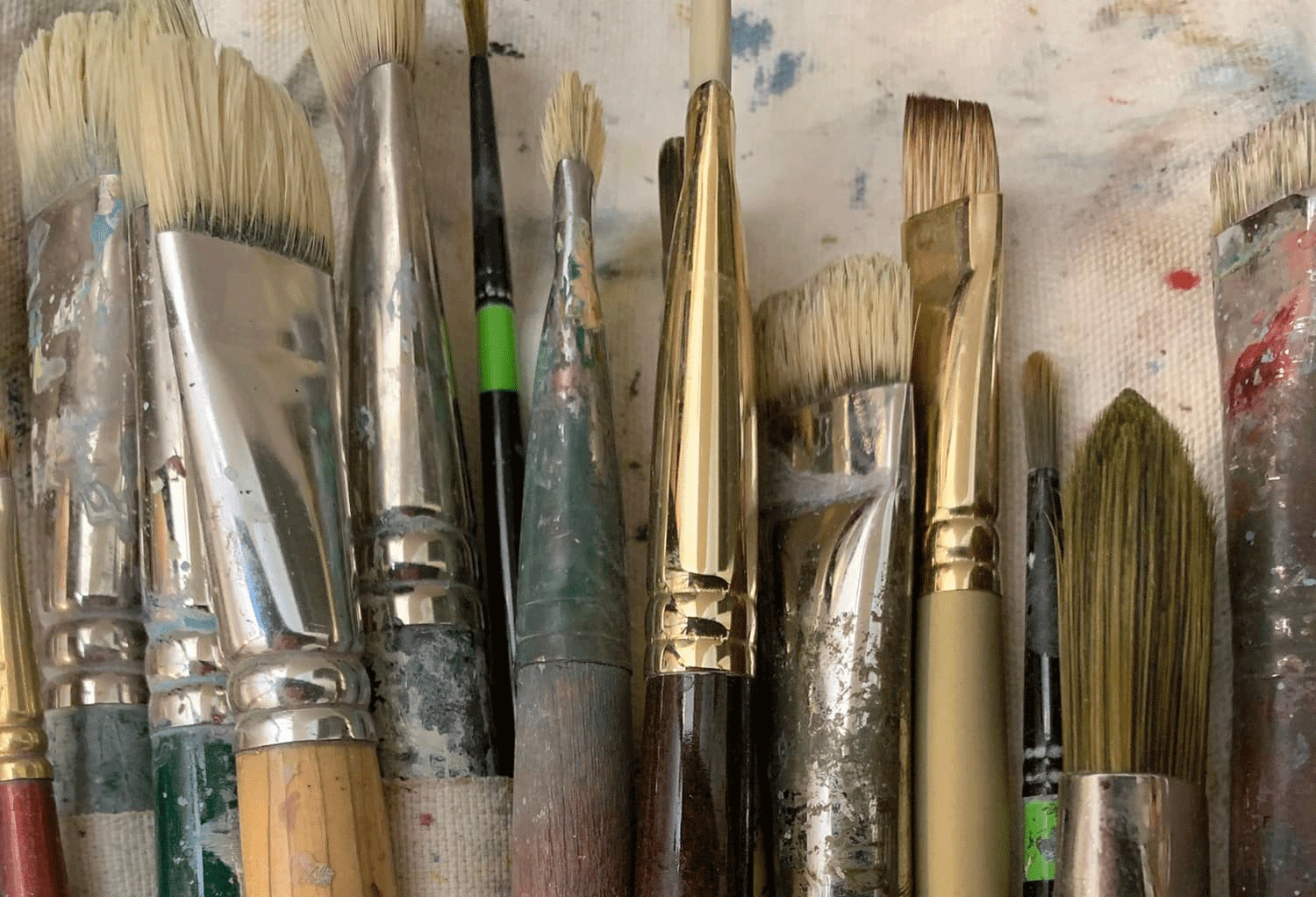 Wild at Art
Wildlife art is a language of love, hope, and determination.
I painted my first rhino in 1999. There is no stopping me.